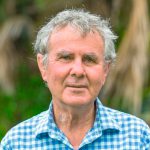 Here you can find snippets of news, items of interest, recent events and short articles posted by our Curator, Ian Hutton.
Subscribe to this blog and receive up-to-date notifications of new posts.
Museum Collection Assessment
In 2020 the museum was successful in obtaining a grant from State Library to have a museum specialist visit and carry out a Collection Significance Report on what the museum holds as community heritage.
Melanie Piddocke, from Queensland Museum, visited in June, 2021 and spent a week going through all collections with the Curator to log and assess the various collections. Many of these collections were outlined in our newsletter of Spring 2018. Melanie has sent us the draft report, for us to check and comment on; and soon the final report will be presented. This will be a valuable document to use to access other grants to carry out restoration and conservation of objects.
"The collection very strongly demonstrates historic significance at an  international, regional, and local level. As a whole the collection represents many of the crucial developments in the island's history, and its wider place in the Pacific. Key events and figures are  well represented. Items which particularly exemplify this criterion are those relating to the first settlement  period of the island,  items connected with subsequent settlers who constituted the first permanent residents, and crucial industries such as the Kentia palm seed trade and tourism."
Mystery item found at Middle Beach
Jeremy and Jan Colman visited Lord Howe Island for a week back in June of this year, and were walking on Middle Beach one afternoon and found the front cover of an antique gold fob watch. It was jammed underneath a boulder that was revealed at low tide close to the southern end of the beach, not far from the steps up the cliff. The photo shows it after cleaning to remove the copper sulphide deposits.
It appears to be 9 carat gold, with a serial number of 16429. It has some writing engraved in it, and the style of writing, and decorations on it give the appearance of it being quite old. The inscription reads "At all times, in all places, with all people, play the game," Dad. To Gus from his Pal Jim. Jeremy says "This makes us think that Gus and Jim were brothers, and the inscription is a saying of their father's."
Are there any readers who can shed light on this mystery item found recently on the island? Jeremy and Jan are going to donate this item to the Lord Howe Island Museum.
Collection Significance Assessment
In June, Melanie Piddocke from Queensland Museum visited the island to undertake a Collection Significance Assessment of the collections held at the Lord Howe Island Museum. Melanie was very impressed by the collection, and spent a lot more time in the museum than she had anticipated, as the collections held are quite extensive, including artefacts, books, artworks, stamps, maps and more.
By the end of August, we should have the completed report, highlighting the local, state, national and international significance of our collection.
Dr Piddocke has posted an initial commentary on the Queensland Museum's website: A Slice of Sailing History