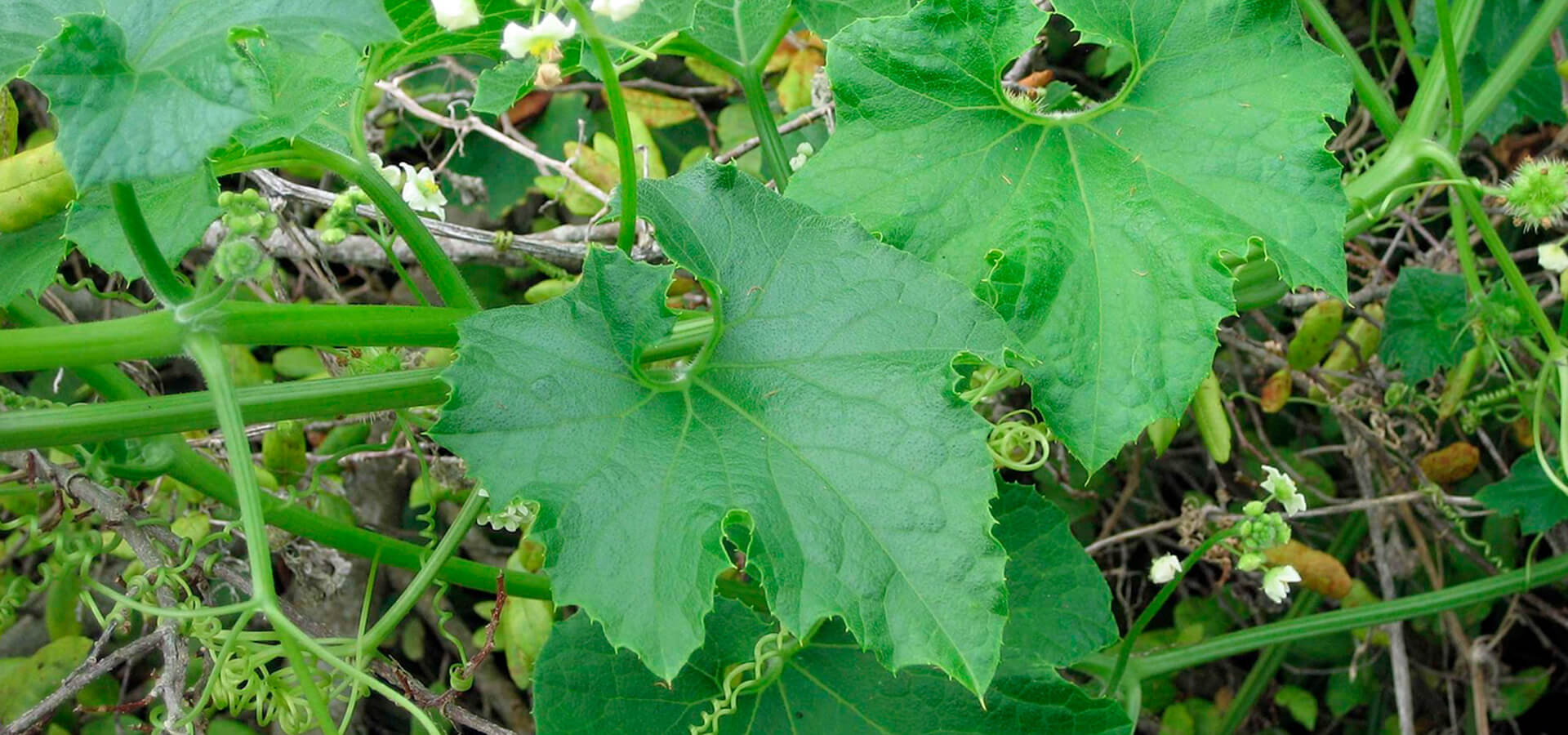 "Lord Howe Island has lost two species of plants."
Two plants are known to be extinct on Lord Howe Island; both probably eaten by the rats that arrived in 1918.
1. Cucumber star - Sicyos australis
This plant was recorded in the 1860s on Lord Howe Island by the Government Botanist James Fullagar but has not been seen in recent years. It is also found on the east coast of Australia, in New Zealand and Kermadec Islands. 
It is a herb with stems up to two metres long, simple alternate leaves with 3 to 5 lobes, 7 cm long; branching tendrils occurring opposite the leaf; small white flowers in winter, and a small ovoid fruit 10mm long with soft bristles.
2. Bridal flower - Solanum bauerianum
This species was endemic to Lord Howe and Norfolk Islands (called Bridal Flower on Lord Howe Island).  
Convict artist John Doody painted this species about 1792 and commented that it would be a great acquisition for greenhouses in England. Ferdinand Bauer collected the type specimen in 1804. This species was last collected on Norfolk Island in 1830 by Allan Cunningham.
Presumed extinct on both islands from rats eating the fruits. Although recorded at North Bay, cliffs above Ned's Beach, Steven's Reserve, top of Middle Beach Road, Little Muttonbird Ground it has not been collected on Lord Howe Island since 1949. The seeds were probably not very long lived. Despite a number of botanists searching for this species recently it has not been located.
A small shrub or small tree to 3m; leaves alternate 6 to 13 cm long, lanceolate; the flowers fairly large, white and arranged in umbels; the fruit bright red or scarlet.
In 2006 botanical illustrator Marion Westmacott re-created a full-colour image from the pencil sketches and colour codes recorded in Ferdinand Bauer's original drawings.
Sicyos australis - the Star or Bur Cucumber
Image courtesy Wikimedia Commons
Solanum bauerianum type specimen
National Herbarium of NSW
Coloured illustration of Solanum bauerianum
Marion Westmacott in the style of Ferdinand Bauer
You may also be interested in…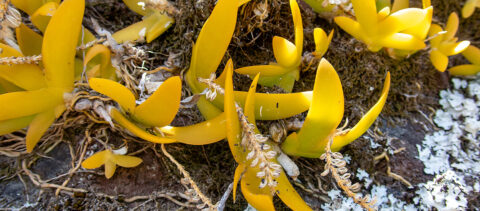 An orchid species previously not reported on Lord Howe Island was discovered recently.
Read More »