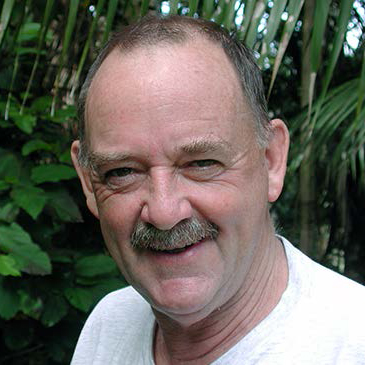 Ian was a well-known champion of the environment. During the BOC solo round the world sailing challenge in 1986 he was alarmed at the amount of rubbish he saw in the ocean. This prompted him to start a "Clean up Sydney Harbour Day" and 44,000 people turned up. The following year he started Cleanup Australia and in 1991 Clean Up the World; now 120 countries hold a Clean Up Day each year. In 1994 he was named Australian of the Year and awarded the Order of Australia.
In 1969, Ian was an ambitious young knockabout Sydney builder/developer who controlled a $15 million-dollar property empire, quite a substantial sum for this era. At around this time, he acquired the nickname 'Bicky'. 
In 1970, Ian was impressed by a yacht owned by Jack Earl. Constructed in Huon Pine by Jock Muir at Battery Point, Tasmania, the yacht was launched in 1958 and christened 'Maris' after Jack's daughter. This was the boat with which Bicky fell in love at first sight – and still loved until his sad passing 48 years later. Eventually a deal was done with Jack to purchase 'Maris'.
It was no ordinary deal: Jack finished up with some money, some building works at his home overlooking Sydney's Mosman Bay and a new mate; Bicky finished up with 'Maris', a magnificent painting of her, lessons in seamanship and celestial navigation plus the finest mate and mentor for which any man could wish.
One of those lessons, and Bickys first ocean crossing, was a cruise to Lord Howe in 1971; Jack's grandson, teenager Ben Hawke, a very capable young sailor, accompanied them on the voyage, and still maintains a close association with the Island. Bicky was introduced to other connections that would last a lifetime: a love of the untouched beauty of Lord Howe Island and a great many local friendships he established there. Since that first voyage, 'Maris' has completed more than 60 voyages to Lord Howe. Ian made many friends within the Lord Howe Island community. In 1983 he took on Matthew Retmock as a building apprentice with his company Alfred Constructions, and also employed Terry and Wayne Shick. Many islanders have accompanied Ian on sailing voyages between Lord Howe, Sydney, Elizabeth Reef and Tahiti – including Mick and Paul Thompson, Terry Shick, Gary Payten, Matthew Retmock, John Green, and Island expat, Roley Dixon .
In 1996, Museum Curator, Jim Dorman, talked with Ian about his vision for a new Island Museum. In February, 1998, Ian set up the LHI Museum Trust to raise the funds to build a new museum. Over a two-year period the Trust raised the necessary funds. Architect Michael Tomaszewski was engaged, and he prepared three designs, one of which was approved by the Lord Howe Island Board. Construction began in 2000. The very best materials were utilised and the new Museum was officially opened in February 2001.
Ian continued to be involved in the museum's early years, bringing a team of builders to set up the Historical gallery with the artefacts held in the old museum. He also donated a valuable collection of whaling artefacts and books into the Museum collection. The Lord Howe Island community and visitors still enjoy the fine facility built by Ian Kiernan, which has been improved even further via a number of extensions – a storage annexe, an enlarged shop area, and a wider front veranda.
Twenty five years later, after extensive Pacific cruising representing Australia at the Admirals, Southern Cross, Dunhill, Clipper, Kenwood and Trans Pacific Cup, plus competing in the BOC solo around the world yacht race setting an Australian record for a solo circumnavigation, Bicky wrote "I have sailed into a thousand sun sparkled lagoons & not one of them comes close to matching the beauty of Lord Howe, a place where I have made innumerable friends."
Thank-you, Ian for all you have done for us. We will miss you!