The museum's largest current project is the redesign of the James Dorman Historical Gallery.
The Museum has two galleries – the Environmental Gallery and the Historical Gallery. When the new museum building was completed in 2001 a consultant made a quick display plan for the history gallery utilising the collection of artefacts held then, and in a short time an amazing number of displays were installed to give an overview of the island's rich human history.  But the island has so many more unique stories to do with its community, and the committee have been seeking funds to complete the gallery to tell these stories.
In February 2020 our local member Leslie Williams visited and announced that we had been successful with our grant application under the NSW Stronger Community scheme. This grant will enable us to complete all aspects of the gallery rebuild in the shortest possible time.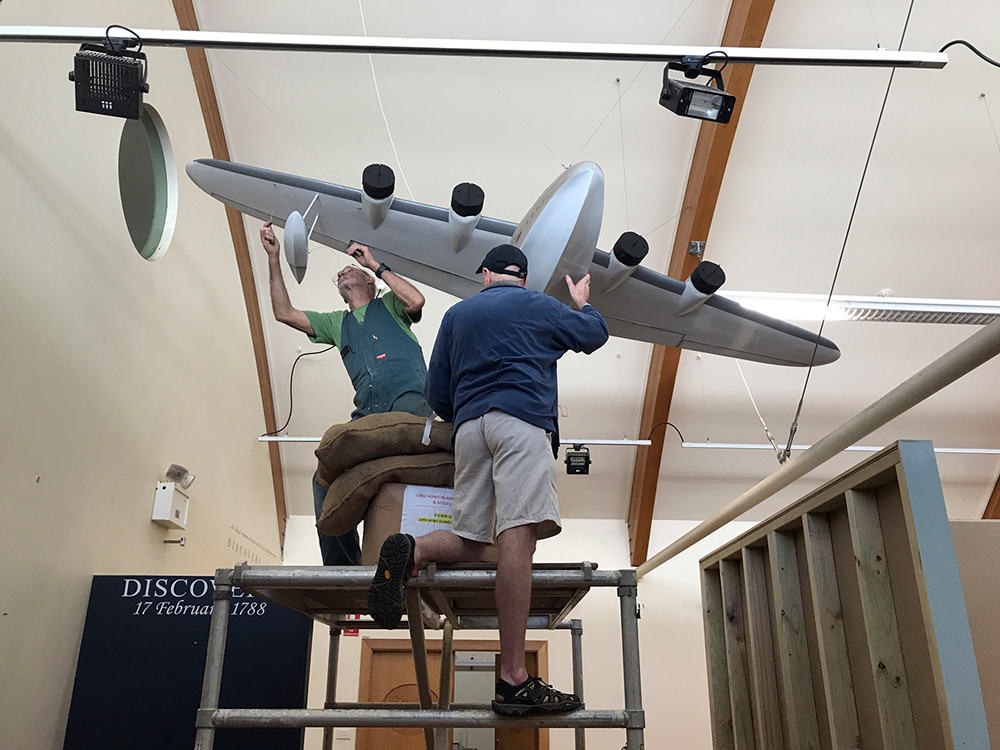 So, through April to June 2020 we were busy preparing some draft layout ideas, researching our photo and artwork archive for use in the new displays. Then we had a number of workshops with local residents to identify and discover stories about the many artefacts held in the collection; and came up with a broad plan to design the new displays.
Then we had our cabinet maker Ken Lees construct a new internal wall. With the help of Ken Lees and Dean Hiscox we arranged one of our largest items – Uncle Willy Thompson's boat – vertically as a centrepiece.
The next task was to remove every single item, screw and bracket, and have the gallery painted by professional painter Brian Leslie.
Now the committee will hold workshops to write text, select photos, artefacts and art pieces to go with each display; and begin the design process to make an engaging and interesting display. 
We have nominated fourteen themes in the human story of the island, and will work on installing one at a time, while ensuring an integration of the whole story of the community of Lord Howe Island.

Keep watching this space for further updates as the work progresses.